Metro Vancouver offers an abundance of enriching and engaging educational experiences that seamlessly blend entertainment with learning. 
From delving into cultural heritage to exploring the mysteries of space, these attractions cater to both children and adults, creating opportunities for discovery and growth. That said, here are some of the top educational places and activities in the region:
Chinese Canadian Museum
If you want to immerse yourself in the history of Chinese Canadians in Canada, then this informative museum located in Chinatown is the place to go. Here, you can delve into the stories, struggles, and contributions of this vibrant community.
Dr. Sun Yat-Sen Classical Chinese Garden
This place allows you to step into a serene oasis that reflects classical Chinese garden design. You can engage in guided tours that reveal the symbolism, architecture, and cultural significance behind this splendid garden.
FlyOver Canada
Buckle up for a captivating ride at Canada Place's multi-sensory theatre. Soar over breathtaking landscapes and iconic landmarks as you explore the beauty and diversity of Canada from an exhilarating perspective.
Forbidden Vancouver Walking Tours
Embark on guided walking tours through downtown Vancouver, where captivating storytellers reveal the hidden stories, mysteries, and histories of the city's vibrant neighborhoods.
H.R. MacMillan Space Centre
Go on a celestial journey at this space center, where captivating exhibits and planetarium shows shed light on the wonders of space, stars, and astronomy.
Museum of Anthropology
Discover the rich tapestry of First Nations' art, culture, and heritage at this museum located within the University of British Columbia. Immerse yourself in the stories and traditions of indigenous communities.
Britannia Heritage Shipyard
Traverse through time at this historic site in Richmond. Explore heritage buildings and artifacts that offer insights into the region's maritime history and the lives of its inhabitants.
Burnaby Village
Step back in time at this outdoor museum in Burnaby, where historical exhibits and interactive displays provide a glimpse into life in the past. Immerse yourself in a bygone era and learn about the region's heritage.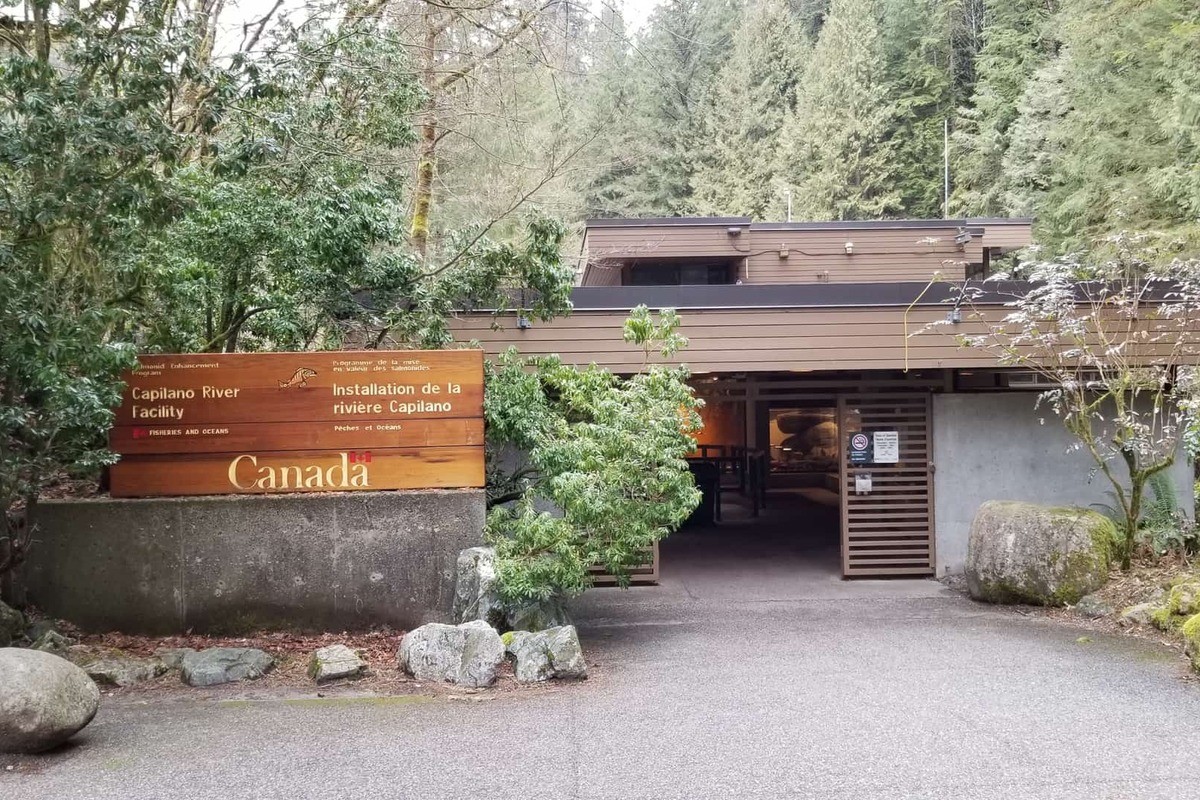 Capilano River Hatchery
Get up close and personal with fish at Capilano River Regional Park. Learn about the life cycle of salmon, witness them swimming upstream, and gain insights into the importance of fish conservation.
Capilano Suspension Bridge
Beyond the breathtaking views of nature, this iconic bridge in North Vancouver offers educational exhibits that delve into the ecological and historic significance of the area.
Fort Langley
Relive the fur trade era and immerse yourself in the history of early Canada at Fort Langley. Explore heritage buildings, engage with costumed interpreters, and gain a deeper understanding of the region's past.
Fraser River Discovery Centre
Delve into the ecosystems of the Fraser River at this family-friendly facility in New Westminster. Spark curiosity in young minds as you explore exhibits that highlight the river's ecological importance.
Atchelitz Pioneer Village
Travel back to the 1920s at this museum and historic site in Chilliwack. Explore heritage buildings that depict the lifestyle, culture, and history of the era.
Britannia Mine
Unearth the history of a historic copper mine through immersive exhibits and guided tours. Discover the mining industry's impact on the region and learn about the lives of those who worked within it.
Kilby Historic Site
Experience life in the 1920s at this Fraser Valley museum and historic site. Immerse yourself in the era's artifacts, architecture, and stories, offering a vivid picture of local history.
These educational gems in Metro Vancouver invite visitors to expand their horizons while enjoying memorable experiences. 
Whether it's uncovering cultural narratives, gazing at the stars, or delving into history, these attractions cater to diverse interests and foster a lifelong love for learning.