Delving into Vancouver's rich history offers a unique opportunity to explore the profound and diverse heritage of its First Nations communities. 
After all, the city is a treasure trove of educational experiences that allow visitors to connect with the ancestral roots, traditions, and cultural contributions of Indigenous peoples. 
From immersive museums to captivating cultural centers, these educational stops provide an enriching journey through time:
Bill Reid Gallery of Northwest Coast Art
This exceptional gallery is dedicated to showcasing the works of the renowned Haida artist Bill Reid and other Northwest Coast Indigenous artists. 
Visitors can admire a diverse collection of traditional and contemporary First Nations art, including totem poles, masks, and intricate carvings. The gallery serves as a hub for promoting Indigenous art, culture, and heritage.
Coastal First Nations Dance Festival
This annual festival is a vibrant celebration of Indigenous dance, music, and cultural expressions. Hosted at various venues, including the Museum of Anthropology, the festival features performances by Indigenous dance groups from different coastal communities. 
It offers audiences a unique opportunity to witness traditional dances, songs, and stories that have been passed down through generations.
Museum of Anthropology at UBC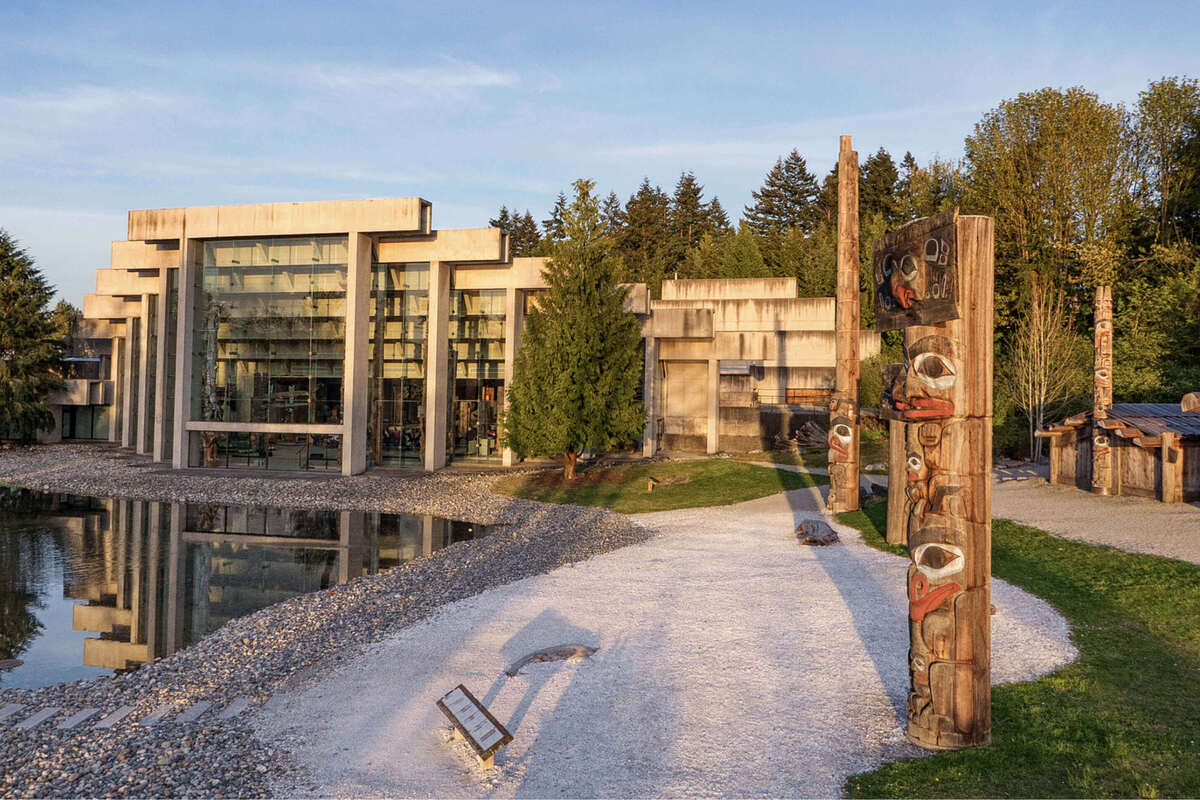 Situated on the campus of the University of British Columbia, this museum is renowned for its extensive collection of Indigenous art and artifacts. Visitors can explore a diverse array of First Nations artifacts, including totem poles, masks, sculptures, and textiles. 
The museum provides valuable insights into the cultural traditions, histories, and artistic expressions of Indigenous communities across the Pacific Northwest.
Sasquatch Days
Held in Harrison Hot Springs, this festival is a lively celebration of Indigenous culture and heritage. The event includes thrilling war canoe races on the lake, showcasing the athleticism and teamwork of Indigenous communities. 
Attendees can also savor a traditional salmon BBQ, engage with local artisans, and enjoy performances that highlight the significance of Indigenous cultural practices. The festival fosters community connections and offers an immersive experience for both locals and visitors.
Spirit of the People Powwow
This annual powwow held in Chilliwack gathers First Nations communities to celebrate their heritage through traditional dances, songs, and ceremonies. 
The powwow is a vibrant display of regalia, drumming, and dance competitions that honor cultural traditions and strengthen community bonds. 
Squamish Youth Nation Powwow
Located on Vancouver's North Shore, this major powwow event brings together Indigenous communities to celebrate their cultures and traditions. 
The powwow features grand entries, dance competitions, traditional songs, and arts and crafts exhibitions. The vibrant atmosphere showcases the rich diversity of Indigenous cultures and provides an inclusive space for people of all backgrounds to learn, engage, and appreciate the significance of powwows.
Squamish Lil'wat Cultural Centre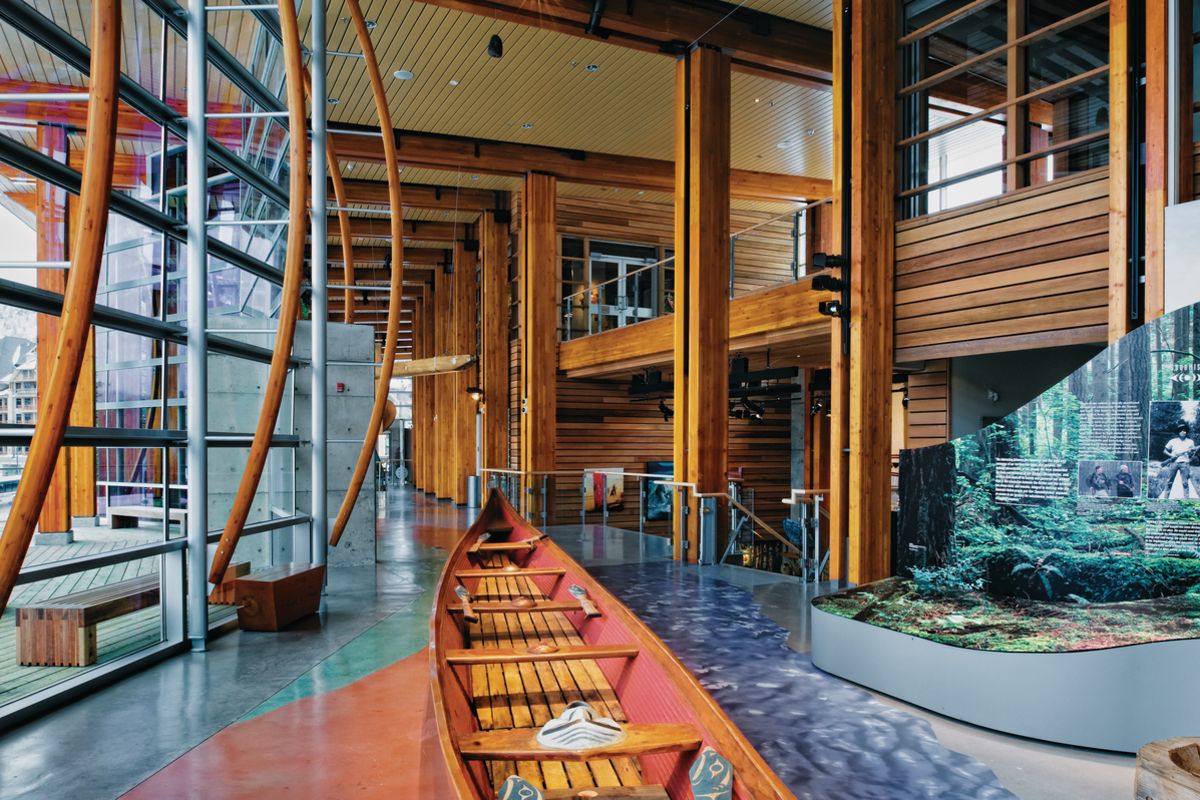 Nestled in Whistler's Upper Village, this cultural center offers an immersive experience of the heritage of the Squamish and Lil'wat Nations. Visitors can explore traditional longhouses, engage with interactive exhibits, and participate in cultural programs. 
The center provides a holistic understanding of Indigenous histories, lifestyles, and artistic expressions, fostering cross-cultural understanding and appreciation.
Talking Stick Festival
Held in February, the Talking Stick Festival is a vibrant showcase of Indigenous arts, performances, and storytelling. 
The festival spans various venues across the region, featuring theater productions, music, dance, and visual arts that celebrate Indigenous creativity and innovation. It serves as a platform for Indigenous artists to share their stories, perspectives, and cultural expressions.
Hoobiyee
Celebrated in February, Hoobiyee is a two-day festival that marks the Nisga'a New Year. The event brings together the Nisga'a Nation and the broader community to commemorate cultural traditions through traditional singing, dancing, and storytelling. 
It's a vibrant occasion to experience the Nisga'a culture, connect with the community, and gain insight into the significance of the Nisga'a New Year.
Exploring these educational stops allows you to gain a deeper appreciation for the rich tapestry of First Nations history, culture, and contributions in the Vancouver area.